We are using the advanced laser cutting machinery "Trumf Trulaser 3030". Laser cutting allows to get a very thin, even and clear cut. We can guarantee flawless quality and precise geometrical accuracy. Laser cutting is a very high standard, complex, but versatile and effective metalworking process when the sheet steel is cut by a very powerful laser flow. Laser cutting technology allows to cut not only separate items but also big quantity of repeating elements.
We cut various sheet metals, sheet size up to 1500 x 3000 mm
Carbon steel
Thickness up to 20 mm
Stainless steel
Thickness up to 20 mm

Aluminum
Thickness up to 15 mm
Why should You trust us to provide metal laser cutting services?
TRUMPf TruLaser 3030 fiber
TRUMPF GmbH is the world's leader in industrial metal cutting lasers manufacture. Trumpf's metal cutting lasers excel in innovative decisions, unique TruDisk laser output, advanced technologies appliance and the highest quality metal cutting.
Laser innovations:
BrightLine – availability to cut complex contour, little holes with the guarantee of even cut edge of different metals and different sheet thickness.
PierceLine – precise piercing with minimum spatter.
ControlLine – automatic height control, maintaining constant distance between head and metal sheet during cutting process even of irregular sheets.
AdjustLine – automatic cutting data correction due to material quality.
FocusLine – enables program-controlled setting of focus position.

Conditions Guide – regular process parameters monitoring.

Smart Collision Protection – algorithms preventing cut parts collision with cutting head.
More details – www.trumpf.com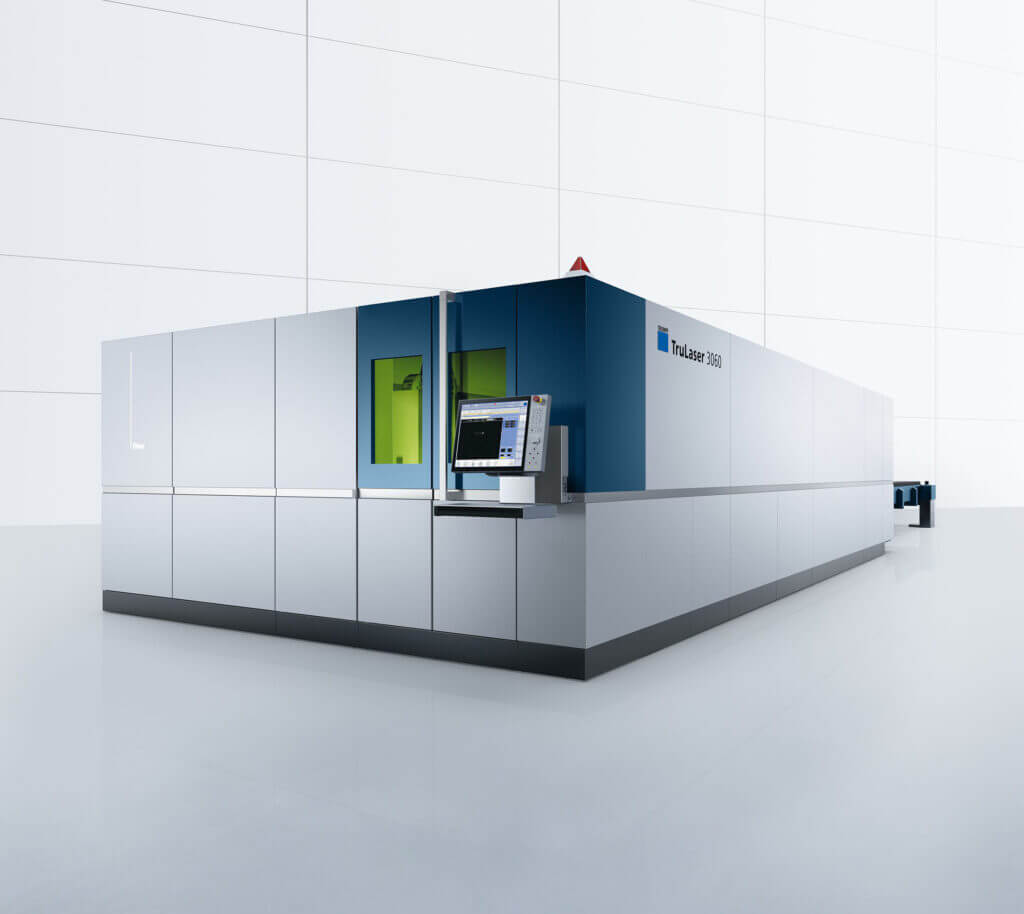 We deliver our production  to all countries in the world. We cooperate with variuos logistics companies  looking for the best solution for our customers. 
Benefits for the customer:
DDP delivering.
Delivering our production to any country. Before ordering please contact us.
Delivering by trucks and sea shipping.
The highest quality standard
We have implemented the highest quality management standard ISO 9001, which allows us to better manage the company's quality processes and improve customer satisfaction.
Benefits for the customer:
The client's needs are clearly identified.
The planning, execution, control and performance improvement processes are clearly defined within the company.
The quality of products, processes and services is clearly managed.
Resources are used efficiently.
Risk assessment and risk management are carried out on an ongoing basis.
Effective communication between the client and company representatives is ensured.
More details – www.sertifikuoti.lt
More then 25 years of experience in sheet steel production. Looking for someone to do the sheet metal work? Feel free to contact us.