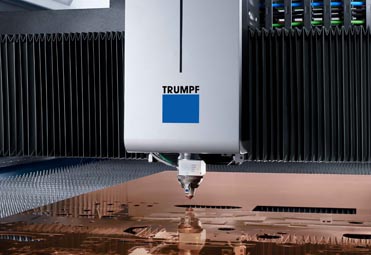 We use an advanced laser cutting equipment that allows to precisely cut stainless steel, carbon steel, aluminum and copper.
Modern 5-axis bending equipment enables the bending of complex items and ensures the accuracy and quality of the required metal products.
Our powder coating chamber is designed for medium-sized products. We have different kinds of templates for powder coating of rivets, self-tapping screws and other fastening elements.
More than 25 years of experience in sheet steel production. Looking for someone to do the sheet metal work? Feel free to contact us!